Astrotek HDMI Cable 1m 19pin Male to Male Gold Plated 3D 1080p Full HD High Speed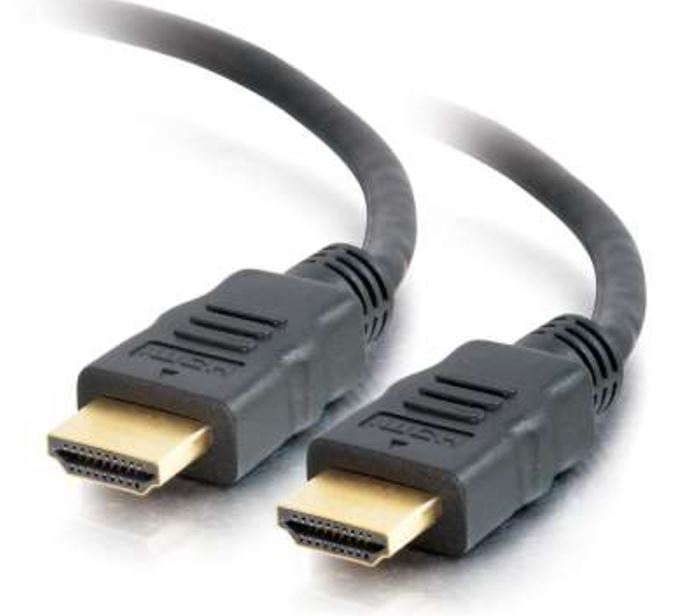 ---
---
Astrotek HDMI Cable 1m 19pin Male to Male Gold Plated 3D 1080p Full HD High Speed
---
---
Astrotek HDMI Cable 1m 19pin Male to Male Gold Plated 3D 1080p Full HD High Speed with Ethernet
High Speed HDMI with ETHERNET(1.4v) Cable,19pin AM/AM, 30AWG, OD6.0mm Gold plated,RoHS
HDMI Ethernet Channel:
Adds high-speed networking to an HDMI link, allowing users to take full advantage of their IP-enabled devices without a separate Ethernet cable.
Audio Return Channel:
Allows an HDMI-connected TV with a built-in tuner to send audio data "upstream" to a surround audio system, eliminating the need for a separate audio cable.
3D:
Defines input/output protocols for major 3D video formats, paving the way for true 3D gaming and 3D home theater applications.
4K Support:
Enables video resolutions far beyond 1080p, supporting next-generation displays that will rival the Digital Cinema systems used in many commercial movie theatres.
Content Type:
Real-time signalling of content types between display and source devices, enabling a TV to optimize picture settings based on content type.
Additional Colour Spaces:
Adds support for additional colour models used in digital photography and computer graphics.
Automotive Connection System:
New cables and connectors for automotive video systems, designed to meet the unique demands of the motoring environment while delivering true HD quality.
Backwards-Compatibility:
Fully backwards-compatible with existing HDMI devices and their features.