COUGAR BUNKER MOUSE BUNGEE (Patented Suction Grip)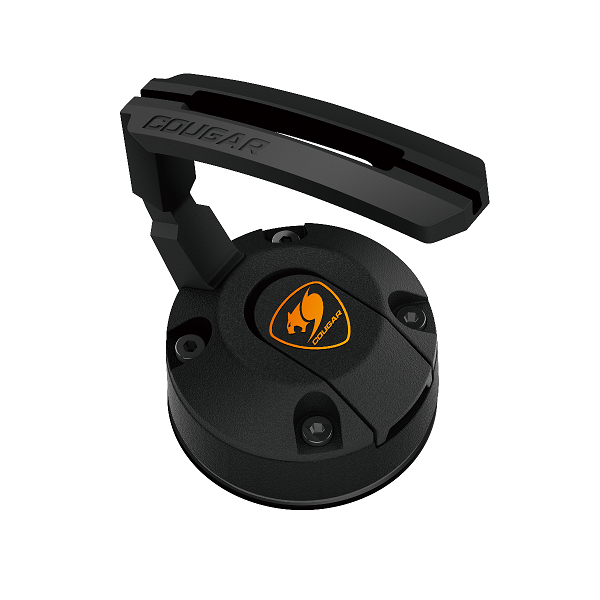 ---
---
COUGAR BUNKER MOUSE BUNGEE (Patented Suction Grip)
---
---
 Overview
Vacuum Mouse Bungee
COUGAR Bunker is the perfect solution for those gamers who want to enjoy the superior reliability, response and accuracy of a wired gaming mouse while at the same time preventing the mouse cord from getting in their way.With a patented design that provides unsurpassed durability, stability and portability, COUGAR Bunker is one of the best investments a serious gamer can make.
Flexible Cable Mount Design
Bunker's flexible arm will provide gamers with increased freedom of movements and extra smoothness in their control of the mouse, while at the same time guaranteeing that the mouse cord won't get in the mouse's way or become entangled. To ensure compatibility with the vast majority of mice on the market, Bunker features a flexible cord groove that will adapt to virtually any mouse cord size.
Superior Stability: Vacuum Suction Pad
Bunker's patented design features a special colloid suction pad that provides heretofore unsurpassed levels of steadiness even on slightly uneven surfaces. This technology will allow the gamer to play at ease: Bunker will stay in its place even in the most intense gaming sessions.
Ultra-Light Compact Design
At only 85 grams, and with a compact design Bunker allows the user to bring it anywhere, be it a LAN party or a friend's home.
Features
 

Effective

Keeps the mouse cord under total control

 

Stable

A powerful vacuum (patented design) will keep it steady at all times

 

Small

An ultra-compact base that won't take up much space

 

Flexible

Its raised rubber arm is highly flexible, increasing its durability

 

Lightweight

Only 85 grams