HP USB-C Dock G5 (Power not supported on MWS) - (Replaces 3FF69AA)(See also 2UK37AA)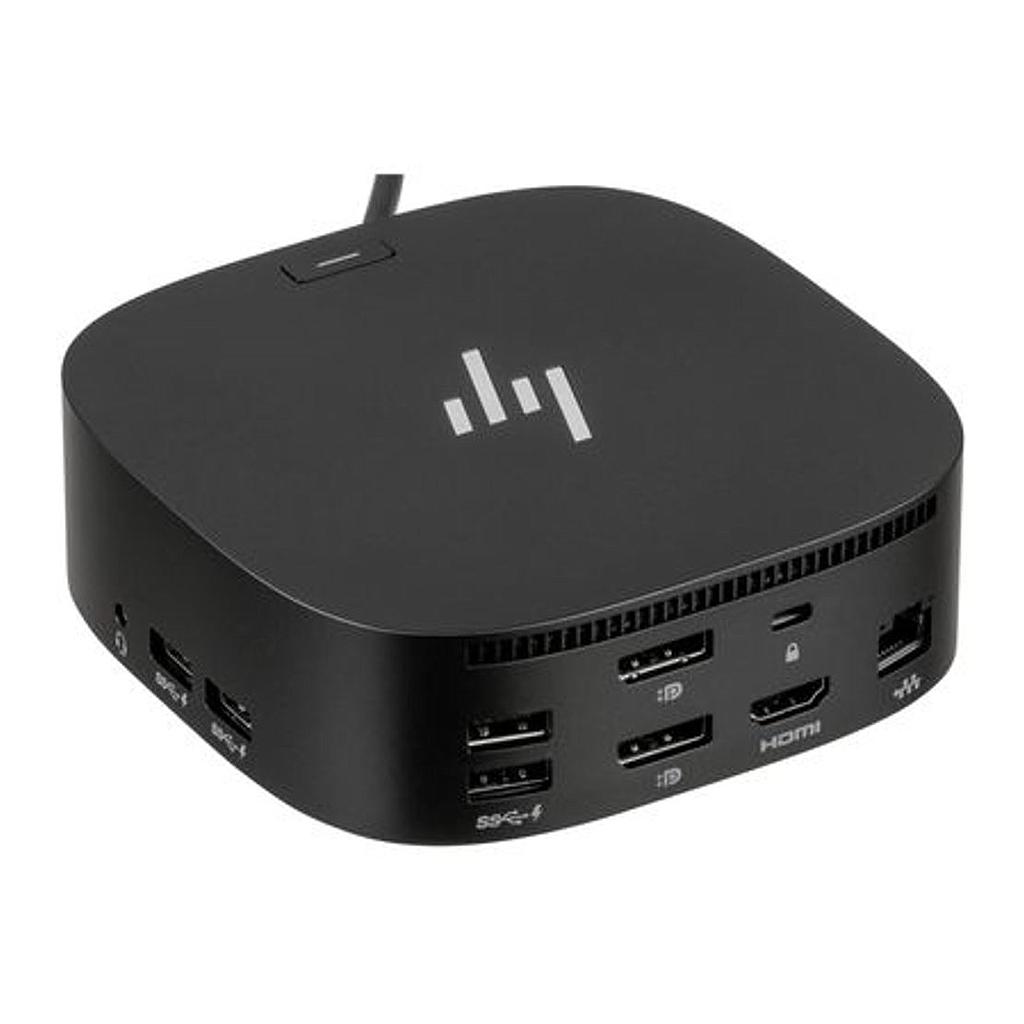 ---
---
HP USB-C Dock G5 (Power not supported on MWS) - (Replaces 3FF69AA)(See also 2UK37AA)
---
---
Get to work with a single cable from your USB-C™-enabled notebook to your displays, devices, and wired network with the versatile, elegant, and space-saving HP USB-C Dock G5. The dock is compatible with notebooks from brands like HP, Apple®, Dell, Lenovo, and more.
Compatible with your mixed PC environment
Designed with universal compatibility in mind, this dock works with both HP and non-HP USB-C™- and Thunderbolt™-enabled notebooks.
Single-cable solution
Add your accessories and up to three displays to the dock. Then simply connect it to your notebook through a single USB-C™ cable to access your devices and charge your PC.
Easily manage your commercial HP fleet
Help IT secure and remotely manage your deployed commercial HP notebooks and the dock with advanced network manageability features that include PXE Boot, LAN/WLAN switching, and WoL and MAC Address Pass-Through in all power states.
Small footprint
Reclaim your desk with a compact dock that takes up only 5 x 5 inches of space.
*
For USB-C™ functionality, host PC must support the DisplayPort™ Alt mode protocol through its USB-C™ port. Thunderbolt™-enabled notebooks will function at USB-C™ speeds. Charging and port replication is supported on notebooks that have implemented USB-C™ industry specifications. Power button to turn on or wake the system, Wake-on LAN from warm and cold dock, Wake-on LAN from S4/S5, and MAC Address Pass-Through S0, S3, S4, S5 warm and cold dock features only function on HP or HP-supported notebooks. HP does not provide Ethernet and audio drivers on Mac PCs.
*
Based on HP internal testing on select non-HP notebook models compatible with USB-C™ industry standards. Certain Alt mode features are not supported, such as power button, MAC Address Pass-Through, Wake-on LAN, and OOB Wake on LAN. Visit the HP Support page to determine your HP notebook's wattage and port specifications. Visit the support page of your non-HP notebook to determine its wattage and port specifications.
*
Supports three displays including the notebook screen.