Lenovo Iomega EZ 2TB NAS Network Drive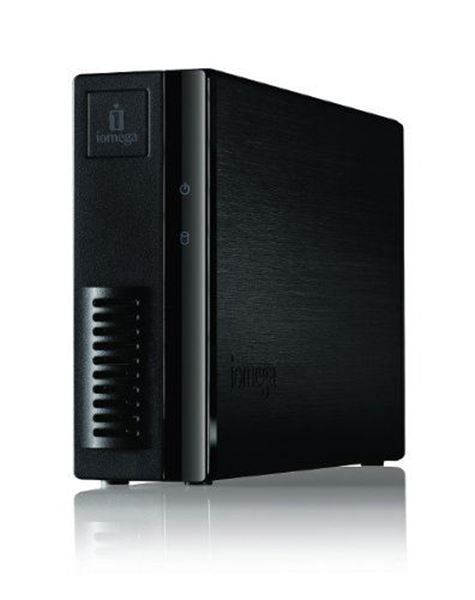 ---
---
Lenovo Iomega EZ 2TB NAS Network Drive
---
NETDRI2TBLEN 887770962918
---
Number of Users
Up to 5 users
Processor
Marvell 6282 CPU, 128MB RAM
Simple Content Sharing
Picture Transfer Protocol allows no touch, automatic transfer of photos from digital cameras via the USB port. Photos are automatically resised to any lower resolution.
Digital Photography Tools
Active Directory Hybrid Authentication (ADHA), Tursted Domains, Microsoft Cluster Server and Hyper-V Live Migration support.
PC Backup & Restore
Powerful backup software protects content and recovers data in case of any disasters.
LenovoEMC Personal Cloud Backup
Synchronise data between personal cloud member systems and your Network Storage device.
Capacity
2TB Built in HDD
DESCRIPTION
LENOVO IOMEGA EZ MEDIA & BACKUP CENTER
Form Factor

Desktop form factor

Processor

Marvell 1.2GHz 6282 processor

Memory

128MB DDR3

Ethernet

1 10/100/1000 Mbps Ethernet ports (RJ45 connector)

Configurations

1-drive configuration

Power Consumption

Max: 15W
Min: 5W (drives spun down)
Peak: 25W for 5s

Ports

1 USB 2.0 port
1 x RJ45 10/100/1000Mbps (GbE) Ethernet port

LAN Standards
AC Voltage

100-240 VAC

Acoustic Noise

21.9 dBA maximum

Temperature, Humidity, and Altitude

Ambient Temp - Operating: 5° to 35° C; Non-Operating: -10° to 60° C

User Interface Localization

User interface localised for English, French, Italian, German, Spanish, Brazilian Portugese, Russian, Traditional Chinese, Simplified Chinese, Korean, Japanese, Arabic, Hebrew, Turkish, Swedish, Dutch, and Polish

System Requirements

Available 10/100/1000 Mbps network Ethernet port
Internet Explorer 7, Firefox® 3.x, Chrome 9, Safari 4 or later browser
Personal cloud and remote access require an internet connection; UPnP™ compatible router or administrative rights to port forward; 2.5 Mbit/s download, 500Kbit/s upload (not compatible with Active Directory or XP 64 bit)
PC Users: Microsoft Windows XP / Vista / 7 / 8
Mac® Users: Mac OS X 10.6 - 10.8
Linux® Users: Redhat Enterprise 6, Ubuntu 11, OpenSUSE 11.4, other compatible Linux versions