RAPOO V52S Backlit Mechanic Alike Gaming Keyboard Black - Spill-Resistant Adjustable Backlight (LS)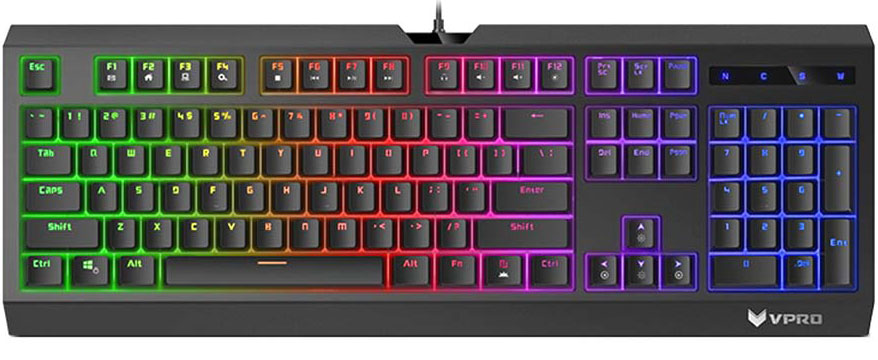 ---
---
RAPOO V52S Backlit Mechanic Alike Gaming Keyboard Black - Spill-Resistant Adjustable Backlight (LS)
---
---
DESCRIPTION
• Mechanic alike to blue switches
• Media control
• Spill-resistant
• Adjustable backlight

Media control
Fn keys give you quick access to functions like media player, homepage, volume adjustment, etc.

Tactile feel similar to blue switches and anti-ghosting design of 25 keys on the game zone
This durable keyboard provides you excellent typing experience very similar to that of blue switches. Anti-ghosting design allows you to simultaneously press 25 keys on the game zone, ensuring your every command is registered and executed exactly and rapidly.

Adjustable backlight
LED backlight brightness is adjustable to make your fighting weapon cooler.

Spill-resistant design
Spill-resistant keyboard design, so you do not have to worry about the keyboard malfunctioning after accidental spills.