Western Digital Elements Portable Spec Edit 4TB USB 3.0 2.5In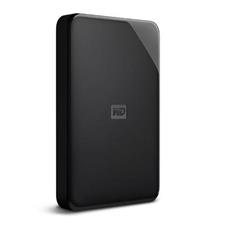 ---
---
Western Digital Elements Portable Spec Edit 4TB USB 3.0 2.5In
---
---
The WD Elements SE (WDBJRT0040BBK-WESN) portable external hard drive provides high-speed file transfers and massive storage capacity for backing up data and keeping them safe for later use.  It comes with a lightweight and compact design for easy carrying when you are on the go.
 
Universal compatibility
USB 3.0 supports the older USB 2.0 implementation, making it compatible for use on existing laptop and desktop computers.  USB 3.0 delivers up to 5 Gbps (640 Mbps) data transfer rates that enable lightning-fast file copying.
 
WD Discovery enabled
The 4TB WD Elements SE comes with WD Discovery software preinstalled.  The application allows you to manage all Western Digital storage devices attached to your PC/laptop.  It also lets you download various WD software tools to secure your data, partition and format your data, as well as enable scheduled backups of your chosen files and folders.
 
Optimised for Windows
Just plug and play the external drive on any Windows machine and use it immediately to archive your files.  The external drive comes preformatted with the NTFS file system for your convenience.  
 
The WD Elements SE 4TB USB 3.0 portable external drive has enough space to accommodate all your multimedia files and office documents.  Archive your videos, photos, music and improve your system's performance with more internal disk space available.