Yealink MVC840 Teams Video Conference Kit For Large Rooms, 1x UVC84 Camera, 1x MCore Kit, 1x WPP20, 2x VCM34 Microphones, 1x Yealink Soundbar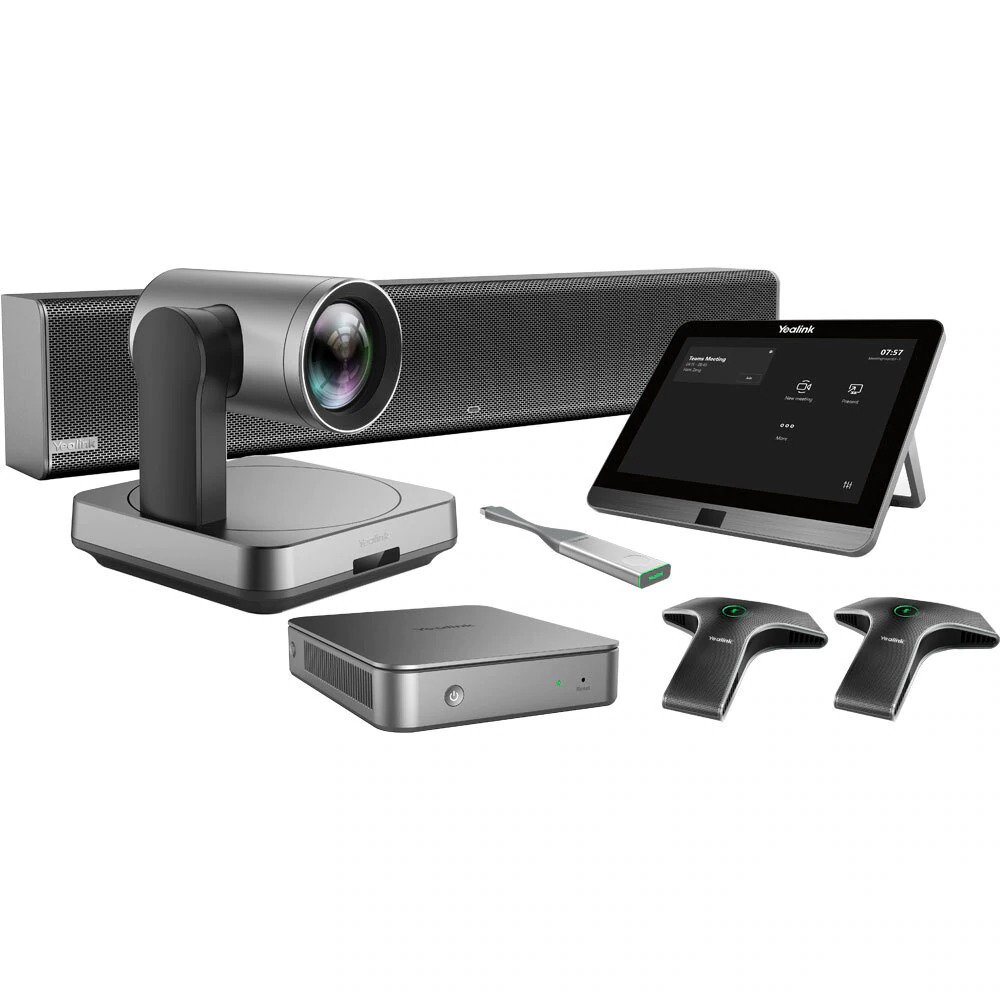 ---
---
Yealink MVC840 Teams Video Conference Kit For Large Rooms, 1x UVC84 Camera, 1x MCore Kit, 1x WPP20, 2x VCM34 Microphones, 1x Yealink Soundbar
---
---
DESCRIPTION
Yealink MVC series are native and easy-to-use video conferencing solutions specially designed for Microsoft Teams
rooms. The MVC series provides a full-scene video conference solution to cover all of the meeting rooms from small to
large. According to the unique characteristics of the video conferencing room, a high-performance mini-PC is specially
released. In the design of mini-PC, it takes into account both aesthetics and practicability, that fully integrating the cable
management with itself to provide a flexible and reliable deployment solution for any meeting room. The MVC series
features the native Microsoft Teams-tailored user interface that is easy to be operated with close-to-zero learning curve,
and you just walk into the meeting room and start your scheduled Teams or Skype for Business meeting with one-touch
join. Yealink MVC840 includes two or three VCM34 array microphones (up to 6 units can be connected) and a 4K
UVC84 USB PTZ camera with 12x optical zoom to meet the requirements of large meeting room.